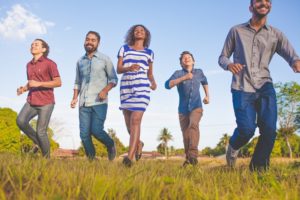 Are you the parent of an ADHD child?
Are you concerned about your daughter/son's future?
Is time for yourself something you only dream about?
Do you wish you had someone who could help you navigate this complex journey?
As a parent your life can be stressful, frustrating, and overwhelming when your child has ADHD. You are concerned about your son/daughter on a daily basis and wonder about their future.
But, don't worry! You do not have to navigate the complex journey of parenting on your own.  There IS help!
ADHD Parent Coaching will help you develop strategies, ongoing support, and help you build parenting muscles so you will be consistent and will be able to follow through.
As your parenting skills improve you will be more calm and confident no matter which problem or issue comes up.
Results you can expect during our time together:
Clear systems and household routines so everyone in the family knows what to do and does it
Identify triggers and stressors and how to release them
Be able to talk and interact with your children so you are not nagging or yelling
Time for yourself built into your daily and weekly schedule so parenting is fully joyous and rewarding
For a FREE ADHD Parent Coaching Discovery Session -- Contact Me