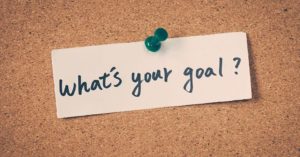 If you're adult with ADHD and you've found yourself struggling to focus on your priorities throughout your day, difficulty sticking to new habits, and difficulty with follow through then working with a small group like my Be Accountable Coaching Group can offer you the inspiration and motivation you need.
The group is led by me, Certified ADHD Coach Jenna Knight. I will help you find focus , indentify your goals, track your progress, have support from others, and stay motivated along the way.
Be Accountable Coaching Group is for adults with ADHD who
Need to develop an action plan of smaller steps that will guide you towards achieving your goals
Strugglewith follow through and wants to change that.
Has a goal that really matters to them and wants assurance that they will stick with their pursuit of their goal
Want to become more focused on your priorities throughout your day
What The Be Accountable Group Asks Of You?
Changing your ADHD habits are not easy. This is not a college course nor is there any magic that can make you show up and do the work. However if you are tired of seeing the change in your life, it might be time to try something else. Here is what the Be Accountable Coaching group will ask of you:
Commitment. You'll be expected to show up each week. If emergency takes you out of the call, you'll be expected to catch up as soon as you can by listening to the weekly recording.
Participation. You'll be expected to share your weekly goals— your struggles and your successes — and to engage with your peers about theirs. In this group, your experience has the power to make you both a teacher and a student.
Action. This group is more than a simple weekly call. You'll be expected to work on your action steps and to report on your progress each week.
What You Ask of Me?
As an ADHD coach, I have 6 years of experience helping adults with ADHD to develop systems to live a more productive life. In this group I will serve as two roles.
I will work hard to ensure that each week I will provide you structure and assist you with your goals and action steps to help you make changes. I will facilitate discussions while moving towards the groups goals for the session.
I will guide on your individual path with feedback and reflection on your choices. I share my experience working with other.
What's Included In The Coaching Group?
By joining the Be Accountable Coaching Group you are committing to:
12weekly 1-hour online calls with your group
Personal accountability and direct support check-in's with me
One individual coaching session with me
Here's what you can expect in a weekly session.
Weekly roundtable review of successes and challenges
Group discussion
Define individual goals for the week
Cost: The cost of the Be Accountable Coaching group is only $90.00 . The minimum commitment for this group is 3 months. Payment must be paid in  full before starting the group.  To Register For The Program