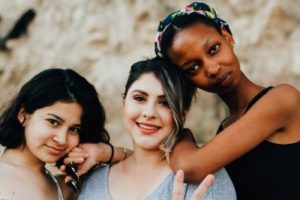 The Fresh Intuition Women with ADHD Virtual Group coaching program is designed for women with ADHD who need structure, strategies and support in their lives in the home, being a mom and the workplace.
This program is not designed for people who are newly diagnosed with ADHD or those struggling with untreated depression, anxiety or other conditions that may affect your ability to fully participate and commit to the group coaching process.
How Does It Work?
The Fresh Intuition: Women with ADHD Virtual Group Coaching will meet via Zoom technology for 12 consecutive weeks. Starting February 13, 2019-May 1, 2019 at 8:00 PM (eastern standard time)
Each group session will be an hour and half and will consist of learning modules such as overwhelm, planning, scheduling and strategies based on these modules.
In addition to the virtual coaching group sessions, all participants will receive
Two 30 minute one to one scheduled personal coaching session with me
Email support and accountability check ins
A private Facebook page to maintain contact, share struggles, celebrations, and accountability from  other participants.
Weekly handouts and follow up summaries
Pre-Registration requirement:
It is important that all participants are a good fit for this level of coaching. I also want to know that this coaching group is a good fit for you. For that reason, it is important that we spend some time getting to know each other before registration fees are accepted.
All interested members are asked to:
Set up a pre-scheduled 20 minute "Get to Know You" call. You can contact me by filling out this form at https://tinyurl.com/y9jsrnxh  No later than January 29, 2019.
Registration Fee:
$75.00 - Early Bird Registration - ends February 1, 2019
$100 - Regular Registration Starts - February 4, 2019
Option – two payments of $50.00 dollars
**Re Insurance:  I do NOT accept insurance for coaching group sessions.
Additional Benefits:
Online coaching groups offers an inexpensive way to receive personal guidance from a certified ADHD coach
Allows you to connect with other women with ADHD who are in similar situations
Helps you gain wisdom from other women with ADHD who want to see you succeed.